Are you considering using a VPN but aren't sure which one to choose? You are not alone. With so many VPN companies available online, a lot of internet users find themselves in the same situation. That is why we put together this guide with the important things to think about while choosing a VPN.
Uncover the True Cost of 'Free' VPNs
You will realize on conducting a quick internet search that there are many free VPN providers. While free services always sound fantastic, it may be necessary to understand why a business would offer its services at zero costs before using them. For example, some VPN providers cover their costs and make money using ads, hence can afford to provide free services. However, in most cases, free VPNs engage in questionable practices such as collecting and selling user data. On the other hand, those that purely rely on ads may display intrusive advertisements. A study by the Commonwealth Scientific and Industrial Research Organisation (CSIRO) found that over 38% of free VPNs on Android contained malware. Considering these risks, investing in a reputable paid VPN service is crucial for better security and privacy protection.
Assess the Provider's Security Credentials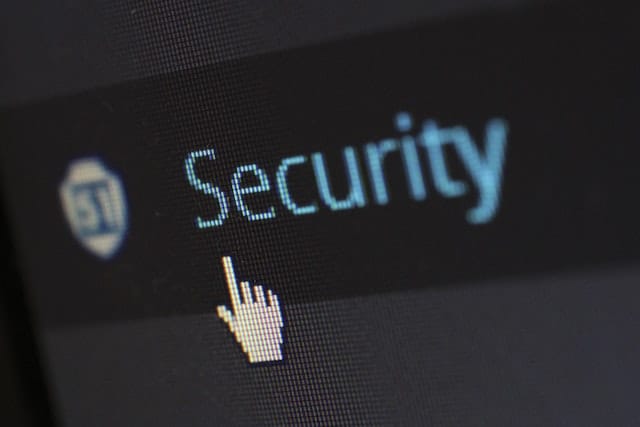 When evaluating VPN providers, it's essential to assess their security credentials. The market is growing fast and has attracted lots of vendors, including those that totally lack experience in the industry. Virtual Private Network solutions are all about safety, so if you can't get that, there is no need to use them. Always go for providers with robust encryption protocols like AES-256 and extra features to enhance your safety and privacy. For example, ExpressVPN is known for its military-grade encryption and has undergone independent security audits, providing users with peace of mind regarding their data protection.
Evaluate Review Bias
One of the key steps to selecting a VPN provider should be reading user reviews. This can assist you in comprehending the user experience of those who are utilizing or have previously utilized various services. Be mindful of any review bias caused by affiliate relationships or sponsored content while reading reviews of VPN companies. Pay attention to both positive and negative feedback while considering the scope of the problem being discussed. To make an informed choice, you might also want to locate other impartial comparisons. For more objective perspectives, think about comparing information from several sources, such as user evaluations and reliable technical publications like PCMag or TechRadar. Platforms for customer feedback, like Reddit or Trustpilot, can also reveal information about actual user experiences.
Check a VPN Provider's Country of Origin
Like any other business, VPN companies must follow their native country's rules. Different nations may have varying laws, including requirements to collect user data and share it with the authorities. Of course, this can jeopardize the much-needed privacy you seek in the services. Selecting a supplier based in a jurisdiction with strict privacy laws and no mandated data retention practices may be preferable. NordVPN, for example, is situated in Panama, which has rigorous data privacy regulations and is not subject to the jurisdiction of surveillance alliances such as the Five Eyes, which includes Australia, Canada, New Zealand, the United Kingdom, and the United States.
Review Your VPN's Privacy Policy
Most VPNs claim to keep no logs, but that is not always true. While some data like connection logs might help them provide better services, a good service provider will let you know they are doing this and even give you the option to opt-out. Carefully review the privacy policy of any provider before subscribing to find out how it handles user data. Look for transparency regarding data collection, usage, retention, and sharing practices. A reputable VPN provider will have explicit policies stating they do not store or log users' online activities. This ensures a higher level of privacy protection.
Find Out How Many Servers are Available
VPN service providers use servers from all over the world, especially if they provide a plethora of server possibilities. As a result, they may have less control over their entire server network. You don't have to subscribe to a provider because it offers thousands of services. You only need a few reliable locations. It's best to consider the locations you require and prioritize your security. Do not simply choose the vendor with the most servers.
Supported VPN Protocols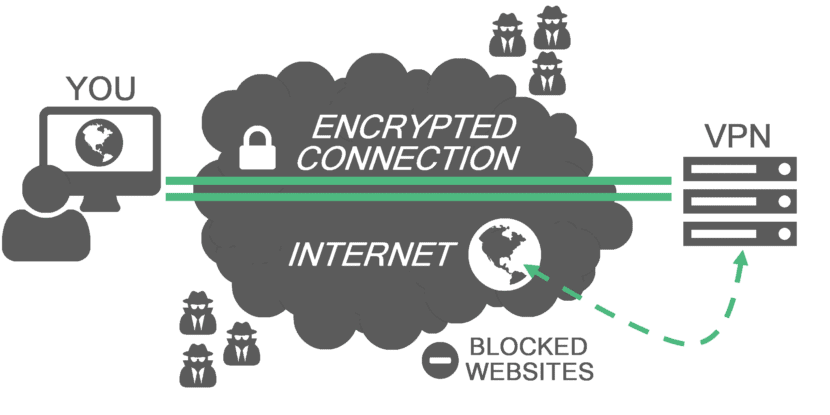 Your online browsing can be impacted by a VPN provider's server count, distribution and available protocols. The protocol you choose for your VPN connection can significantly impact the security, performance, and compatibility of your VPN service. Some protocols, like OpenVPN, are known for their strong encryption algorithms and robust security features, hence ideal if you prioritize security and privacy.
Assess the Provider's Logging Policy
Logging policies are rules regarding the type of data a provider collects and how they handle it. The data could include time and duration of usage, IP addresses, the websites you have visited, and even the type of data you transmitted while using their services. The extent of VPN logging can greatly impact your online privacy and even security. A company that maintains a huge number of logs may be dealing in user data trade, which could lead to misuse of your information.
Evaluating the Encryption Level Provided
The encryption technology employed by a VPN can significantly impact its effectiveness. Protecting your privacy is paramount, and a reputable VPN service will go to great lengths to ensure it remains intact. Reliable encryption mechanisms route your internet traffic through multiple servers, enhancing anonymity when necessary. While a standard VPN server-destination setup suffices for basic situations, an exceptional VPN service distinguishes itself by offering a range of encryption modes.
Understand the Speeds Offered
It's important to consider the speed performance of the VPN provider you select. Fast and reliable connections are crucial for seamless browsing, streaming, and other online activities. While connection speeds through a VPN will be slightly slower than the actual direct speeds, you may want to go for a service that optimizes its speeds to make sure to get fast connections no matter where they are.
Explore Available Optional Features
Apart from the abovementioned factors, it doesn't hurt to go for extras. Consider additional features like customer support, cross-device support, and any other add-ons that may enhance your user experience.
Conclusion
You can make well-informed judgments when picking a VPN provider that meets your security, privacy, and performance requirements by considering these factors and examples. In a world where internet privacy and security are becoming increasingly critical, selecting the right VPN for cryptocurrency transactions is a prudent step. Remember that your online privacy and security are priceless, and investing in a trustworthy VPN is an investment in your digital well-being. Now that you have read this post, we hope you can use the knowledge gained to pick wisely, protect your online activity, and enjoy a more secure and private internet experience.