Libertex Exchange is a regulated online broker offering CFD trading for crypto and other regulated assets. It's ideal for stock traders who want to dabble with crypto, as the exchange offers a free platform with plenty of resources. Check out the Libertex Review to find out how to trade crypto CFD
Introduction to Libertex Exchange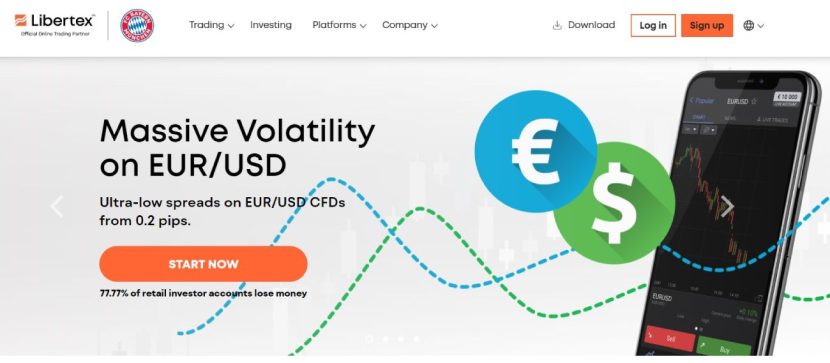 Libertex Exchange has been in the market for over 20 years. It launched in 1997 focusing on forex and has since expanded into crypto trading. Over 250 financial tools are available on Libertex Exchange, where users can trade commodities, stocks, crypto, ETFs, and currencies on a highly secure platform mainly intended for knowledgeable traders. Boasting a friendly interface, Libertex Exchange ensures all trades are transparent with favorable and low fees.
It's not every day that an exchange regulated in Cyprus offers so many trading options, especially extending into cryptocurrencies. With a key partnership with Bayern Munchen Football Club, Libertex has a good reputation that's backed by its diverse trading features. There are plenty of options for future users to learn trading, as Libertex delivers an academy feature for best practices to transform beginners into experienced traders.
Type of Exchange
Desktop and mobile licensed CFD online trading platform
Price
Free
Fees
Crypto fees – 0.3%

Stocks – 0%

Features

Zero Commission On Stocks
Meta Trader
Leverage Trading
Mobile Application
Commodities/ETF Trading

Number of Cryptocurrencies Supported
No Cryptocurrencies Available To Store
Customer Service

Help Desk Portal
Email Support
Live Chat

Earn (staking/rewards)
N/A
Hardware Compatible
N/A
SPV or Full Node
N/A
Who is Libertex Exchange Best Suited For?
Advanced traders who want to access regulated trading outside of crypto
Libertex Pros & Cons
Pros

CFD Trading
No Commission
Dividends
Low Credit Card Fees
Margin Trading

Cons

No Crypto Deposits
No Staking
Not Focused On Crypto
Crypto Available To Trade Only
Services Offered by Libertex Exchange
CFD trading
Libertex exchange's value proposition allows users to access a large suite of financial offerings, including crypto, commodities, stocks, and even currencies. It opens the possibility for traders to purchase these assets with the potential to earn bigger profits if prices fluctuate. The CFD market is the primary service.
Zero commission investing

The exchange also includes real stocks to be traded on the platform, where users don't have to pay any commission on their trades. Moreover, they can store their stocks and earn hard commissions from dividends on select assets.
Daily Digest
The digest service gives a daily overview of everything happening in stocks to keep traders and readers current. This will help traders increase their trading accuracy and even update their bots on possible sentiment trading.
Investment academy
Learning academy helps to make traders even more knowledgeable and profitable in the long run. It has a free academy for existing users where they can navigate what it takes to be a trader, learn winning strategies, and understand the risks involved with trading CFDs.
Automated Trading
You're able to link your crypto trading account with a platform such as Meta Trader 4, which allows users to create automated trades to remove emotions from the trading game.
How to Create an Account?
If you are interested in trading our Libertex review shows what are the initial steps you need to take to create an account. It's a simple process that can be achieved either by visiting the website or downloading the Libertex mobile app. Follow these step-by-step instructions to create your Libertex account:
Step 1: Go to the Libertex website or download the App
To initiate the account creation process, visit the website, https://libertex.com/, or download the Libertex mobile app through the App Store or Google Play Store. Click the 'Sign Up' button or fill out the Email and Password fields in the mobile app sign-up dialog.
Click the ' Sign Up ' button once you're on the website or app.
Step 2: Provide Your Details
The account registration requires you to provide essential details such as your name, location, and email address. Additionally, you'll have to create a strong password to safeguard your account. You can also choose your country of residence and your preferred language.
Step 3: Confirm Your Email Address
After submitting the details, Libertex will email you your registered email address. Open the email and click the verification link to confirm your email address. The link will redirect you to the website.
Step 4: Login to Your Account
Once you have verified your email address, you can log in to your account using your account email and password.
How to Proceed with a Transaction?
Step 1: To make a transaction on the platform, you'll need to know where to click and which betting market to search for. This part of the Libertex Exchange review will show you how to start with a transaction:
Step 2: Open the Trade section of the casino. Here, you can search for which market to bet on and scan through the CFDs available.
Step 3: Choose the financial instrument you want to trade. You have the option to search for them by typing the indicator of the coin/asset. Alternatively, from the drop-down menu, you can scroll to find the asset you want.
Step 4: After you've decided on the market and your asset, it's time to type the amount you want to buy. Type the amount you want to invest for your trade in the respective section. Make sure you're within your budget.
Step 5: Set a stop-loss limit before making the final purchase. This will help you stay within your budget and not lose too much. The stop loss should be higher or lower the entry price.
Step 6: To finalize the process, you can click on "Buy" or "Sell," depending on your order type.
How to Make a Deposit?
Step 1: Log in to the Libertex trading platform with your username and password. If you use the mobile app, switch to the 'Wallet' tab and tap 'Deposit.' On the web-based platform, click your name in the upper right corner and select 'Fund Your Account.'
Step 2: Select your preferred payment method Once you've entered the Deposits page. Libertex offers a variety of payment options for you to choose from, such as bank transfers, debit/credit cards, Skrill, and PayPal.
Step 3: After choosing your payment method, specify the amount of money you wish to deposit. Confirm your data by filling in the form as accurately as possible. Providing correct information is essential, or your transaction may get rejected.
Step 4: Enter your payment information. This is a crucial step, and it's essential to double-check the details before hitting the "Pay" or "Deposit" button. Ensure you input your payment details accurately to ensure the funds are deposited into your Libertex account.
Step 5: Once you've confirmed your payment information is correct, click "Pay" or "Deposit" to authorize the transaction. It might take several minutes to process the payment. In case of any issues, feel free to contact Libertex customer support.
How to Make a Withdrawal?
If you're looking to withdraw funds from your Libertex account, here is a step-by-step guide to ensure a smooth process:
Step 1: Log in to the trading platform with your credentials using either a web-based or mobile app.
Step 2: Access your account wallet by tapping on the "Wallet" icon on the mobile app's interface or clicking your name in the upper-right corner on the web-based platform.
Step 3: Select the "Withdraw Funds" option and choose your preferred withdrawal method. The available options include bank transfer, Skrill, Neteller, and Visa bank cards. Each method has its unique withdrawal range, limits, and processing times.
Step 4: Enter the amount you want to withdraw and confirm your personal information by completing the form. Ensure that all the data entered is accurate to avoid delays in processing your withdrawal request.
Step 5: Submit the withdrawal request and wait for confirmation. Libertex has a financial department that handles withdrawal requests within a working day after submission.
Payment Methods
Libertex, an online trading platform, offers extensive payment methods to fund your account. Unfortunately, in this Libertex Exchange Review we discovered that users aren't able to deposit or withdraw any cryptocurrencies. The main way of making payments is using fiat payments, which can include:
PayPal
Credit/Debit Cards
Skrill
Bank Transfer
SEPA Transfers
E-wallets (Jetton, Skrill)
Payment processors (iDeal)
Libertex Exchange doesn't charge any fees for any transaction. Users only have to pay a fee when making a credit card deposit. Then, users must pay a 1% fee.
When selecting your preferred payment method, we advise you to go through the details outlined on the payment page to ensure you fully understand our processes.
Libertex Exchange Supported Tokens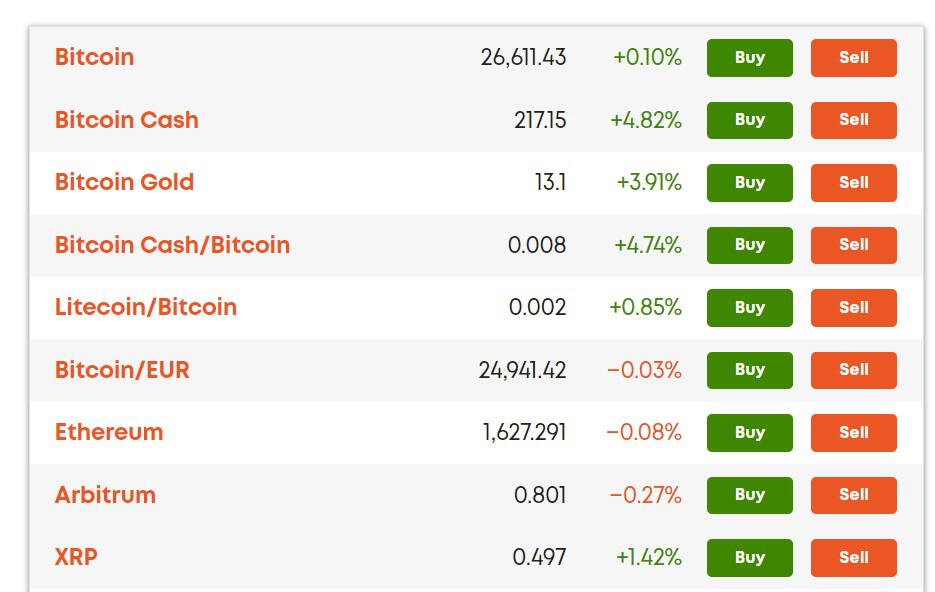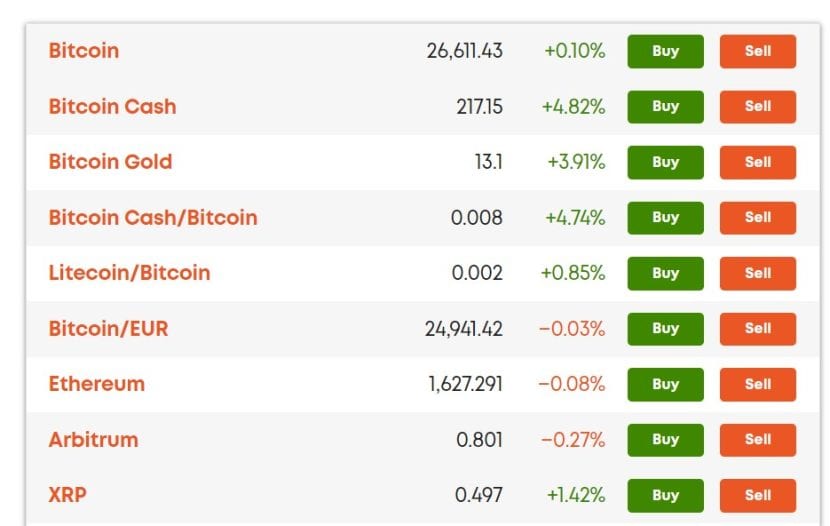 Libertex Exchange supports a diverse range of cryptocurrencies, including Bitcoin, Ethereum, Ripple, Litecoin, BNB, Solana, USDC, Cardano, Polkadot, Dogecoin, AVAX, SHIB, BUSD, and Polygon. These cryptocurrencies offer investors the opportunity to trade on a global scale and invest in some of the most innovative and fast-growing industries.
Users can only trade crypto CFDs, and they're not able to store, buy, sell, or trade them alternatively on the open market.
Is Libertex Exchange Safe and Legit?
Libertex Exchange is a legitimate and safe broker that ranks among the most reliable online trading and investment services platforms. This is evident from several indications. Firstly, Libertex is regulated by the Cyprus Securities and Exchange Commission (CySEC), a reputable government authority that oversees and ensures the fair provision of financial services. Furthermore, Libertex adheres to strict client fund protection policies, including segregating clients' deposits from corporate funds and offering negative balance protection, meaning clients cannot lose more than their account balance. Libertex also uses encrypted SSL certificates to protect clients' personal data when interacting with the website or app. In addition, the exchange has extensive experience in the industry, as it has been in operation since 1997 and has accrued over 2.2 million customers across different countries. Additionally, the broker offers a variety of payment methods, including credit and debit cards, electronic wallets such as PayPal, Skrill, and Neteller, and bank transfers, among others. Due to its regulation, security measures, extensive experience, and diverse payment options, Libertex Exchange is a trusted and legitimate platform for traders and investors seeking to maximize their profits with high safety and reliability.
Security
The security features implemented at Libertex Exchange strive to make online trading as safe as possible by protecting users' funds and banning unwanted account access. As such, Libertex Exchange uses SSL encryption with added server jumping to prevent DDOS or spam attacks. To further protect account access, the exchange lets users add two-factor authentication, which can be done using Google or SMS codes. The setup can be done from the user's account and helps traders add a new security layer.
Users' funds aren't stored in cold wallets, or there's no mention of that; however, we know that the exchange uses multiple banks to diversify asset storage, which helps mitigate its risks.
This entire mix of security features is designed to create a highly secure trading platform where traders don't have to worry about their assets and can focus on trading.
User Interface
The Libertex app is easy to navigate and trade, especially for an advanced trader, since all the tools are within reach. It's ideal for an experienced trader since newbies would need to learn what each top section would mean and how they can be used for trading. Compared to other crypto exchanges, Libertex has a different layout than Binance or Coinbase. Since users can also interact with CFDs, the user interface is geared towards fiat traders rather than crypto traders. Still, the UI is simple and effective, with a black or white background and a customizable chart option. There's nothing flashing going on screen, and depositing, withdrawing, and even trading or choosing the types of bets can be done with ease. Furthermore, Libertex has a mobile and desktop app that can be used the same and has tools for users to know how to navigate and interact with the platform. Overall, users who've interacted with regular trading platforms won't have an issue navigating and understanding the exchange.
How to Use Crypto Exchange on Android & iOS?
Getting started with crypto on the Libertex Exchange app is easy. You need to follow these couple of steps to get started:
Step 1: Download the app
If you haven't done so, download the app from a reputable source. Go to the Libertex website and search for the App Store icon for Android or iOS.
Step 2: Login
Sign in using your account by clicking the sign-in button. Add your email, username, and password, and click OK. After that, you will have complete access to the entire exchange.
Step 3: Open markets
Click on the "Markets" tab in the app's left corner. That will give you access to all available CFDs that you can choose from. From the top section, choose the crypto market to get started.
Step 4: Choose a crypto
Once in the crypto section, navigate to the search bar and find the token you want to trade. Please type the name or pick it from the drop-down menu. A new tab will open where you can place your trade.
Step 5: Place a buy or sell order
The second to last step of the process involves placing a buy order. Type the number of tokens you want to purchase and place your order. You can choose the market value for faster completion.
Step 6: Close an order
On the lower side of the screen, you can see which orders you have active by clicking on the "Trades" button. Click on a trade, and close at the market if you're profitable.
How to Use Crypto Exchange on Desktop?
Step 1: Sign in to the account
When getting on the website, the first thing to do is to click the sign-in button or register to access all the platform features. You're required to add your email address and your password.
Step 2: Make a deposit
You need funds to operate the real money account. To add funds, you need to go into the wallet and choose the amount you want to add. You can choose between several fiat options.
Step 3: Find the markets
Click on "Markets" to access all the trading options. You can choose the type of trade you want to make and select between crypto, stocks, commodities, or currencies.
Step 4: Make a trade
Pick a crypto from the available CFDs that you want to trade. Type the amount you want to trade and click OK. Make sure you're within your limits.
Step 5: Close the trade
To end the trade, you need to search for the trades you have open in the "Trades" section. Click on close trade to finalize the process.
Backup & Restore
Since the platform is centralized, there's no way of backing up the assets or any information on the Libertex Exchange. The only way to retrieve information in case of a hack is by contacting the exchange's customer support. Since the platform isn't decentralized, users can't retrieve or download any data to recover the information on other exchanges. To "restore" the account, traders need to remember their password in order to access the account. They also need to have access to the 2-Factor Authenticator to complete the sign-up and restore process.
Troubleshooting
When you encounter technical issues, there are a few things you can do to get them fixed easily. You can check with the Libertex Help Desk Portal for guidance when the terminal doesn't work. The first step in troubleshooting technical issues is assessing the connection. If you still experience problems after checking your connection, you can try clearing the cache and cookies on your browser. Outdated browsers can also pose problems, so make sure you are using the most up-to-date version of your preferred browser.
Another common issue that traders face is difficulty in opening or closing trades. Always ensure you have sufficient funds in your account to cover your position. If you experience difficulty opening or closing a trade, it could be an issue with the order itself, so the best thing to do is to modify your order size by reducing it. If this still doesn't fix the issue, you can reach out to their customer service to resolve the problem.
Libertex Exchange Alternatives
As a CFD trading platform with options to trade crypto, Libertex Exchange has a completely different structure compared to crypto exchanges. In this section of our Libertex Exchange review we'll provide an overview of how these exchanges compare against one another.
Libertex Exchange Vs Coinbase Exchange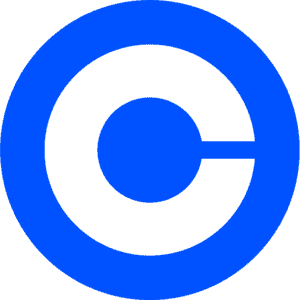 Coinbase is the first publicly traded crypto exchange, and its comparison to Libertex isn't as easy. Coinbase only handles cryptocurrency trading and only has a valid license to operate an exchange. Additionally, on Coinbase, users can use other Web3 features, such as staking for tokens like Ethereum or Cardano and NFT trading. Libertex, on the other hand, is a CFD-heavy platform that includes other assets to trade aside from crypto, which includes commodities, indices, or ETFs. For payments, users can deposit using popular options, but Libertex, with its financial licence, allows multiple deposit options, including PayPal, e-wallets, and credit cards, but no crypto payments. On Coinbase, users can deposit using crypto and credit cards, which require users to pay a fee. By comparison, the fee on Coinbase is priced at a percentage of 3.99%, while on Libertex, there's just a $1 fee.
Libertex Exchange Vs Crypto.com Exchange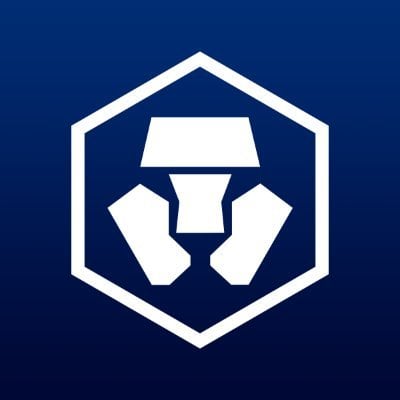 Crypto.com is also a blockchain and crypto-focused trading platform. It's more accessible to the wider public as it branched out into the mainstream with key sponsorships. The same applies to Libertex Exchange, which currently sponsors the Bayern Munchen football club. In terms of the platform, Crypto.com is used as an exchange where users can trade, store and withdraw tokens. They can also use the Crypto.com card to make payments or interact with NFTs. Libertex, on the other hand, only allows users to trade tokens in CFD contracts. They can access various CFDs in other sectors, including oil and currencies. However, they're not able to withdraw any cryptocurrencies. The exchange only handles fiat payments for both deposits and withdrawals and allows traders to automate trades on the exchange using MetaTrader 4 or other similar tools. Overall, if you're looking just to trade crypto that's similar to future contracts, then Libertex is an option; however, for a more blockchain-focused experience, users should opt for Crypto.com.
Final Thoughts
Libertex isn't your everyday crypto exchange. This Libertex Exchange Review shows that the platform is in fact a regulated trading platform offering only CFD trading with multiple trading options, including commodities, oil, currencies, or cryptocurrencies. The platform doesn't offer token storage or token withdrawals, and users must KYC before being able to deposit using fiat currencies. All in all, Libertex is an ideal platform for stock traders who want to interact with crypto and place future bets based on price fluctuation. If you're looking for Libertex to facilitate crypto transfer and exchanges, then the platform is not right for you.
Q&A Session
In this section, Vlad Hategan will address your inquiries and the most common questions regarding XYZ and offer guidance to newcomers in the field. Feel free to submit your questions through our contact form, and we will strive to respond within 48 hours.