$18.4 Million TVL to date
Decentralized exchange developed by the creators of Shiba Inu
Built on the Ethereum Blockchain
Compatible with MetaMask, Coinbase and WalletConnect
Has 3 native tokens, Shiba Inu, BONE and Doge Killer
Has an native NFT project, Shiboshis
Comes with a support community called Doggy DAO
Excellent reward system involving digging, burying, the woof yield farm and burn portal
Free to set up and best for people who want to trade and stake crypto anonymously
Introduction to ShibaSwap Exchange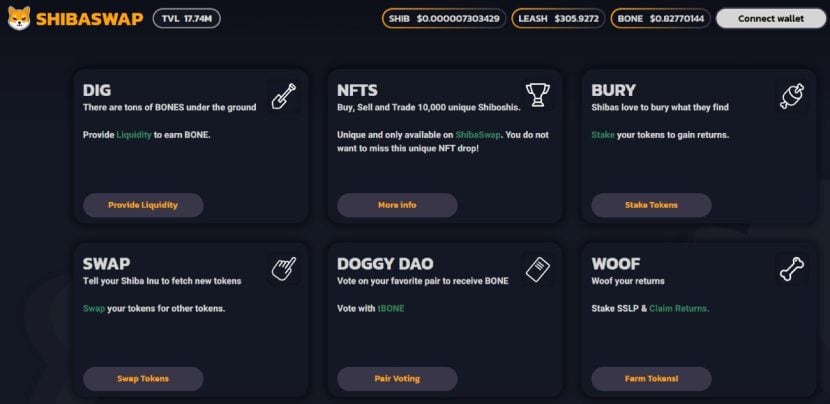 ShibaSwap was launched in August 2021. It's the brainchild of the same team that created the Shiba Inu coin, and also a fork of the SushiSwap project that's wildly popular among crypto users. ShibaSwap currently posts an average daily trading volume of $2.2 Million, and has a user base of 300K+ users, which is quite impressive for a DEX that's been in the market for less than three years. ShibaSwap also carries the same mystery that the Shiba Inu coin does, as it was also created by the same pseudonymous entity who goes by the name Ryoshi. The exchange is simple and pleasant to interact with, from the simple interface that displays all the functions, easy connection and transaction process and terminologies unique to the ShibaSwap community.
Setting up and getting started on the platform is pretty easy. You just connect one of the three wallets allowed, MetaMask, Coinbase or WalletConnect and you can instantly access its features. Also, the fact that it's decentralized means that your coins and tokens are always safely tucked away in your wallet, and as long as you have the seed phrase, they're safe. With 30 coins and 57 trading pairs, you'll have a lot of options in trading, staking and earning on the platform. In this ShibaSwap review, we'll take a close look at all aspects of the platform from features, user experience, safety, services offered, how to set up an account, and our verdict. Let's start.
Type of Exchange
Decentralized Exchange
Price
Free
Fees
Trading fees: 0.3%
Features

4 Asset classes
Swap
Bury
Dig
Woof Pools
Bonefolio
Doggy DAO
NFTs

Number of Cryptos Supported
30 coins
Earn

Dig
Bury
Voting on Doggy DAO
Burn Portal

Customer Service

Doggy Dao
Email
Social Media ( Twitter, Telegram and Discord)

Hardware Compatible

Desktop computers
Laptops
Android and iOS phones
Trezor Model T
eToro
Ledger Nano X

SPV or Full Node
Who is ShibaSwap Best Suited For

Beginners in trading on DEXs
People interested in staking and yield farming
ShibaSwap Features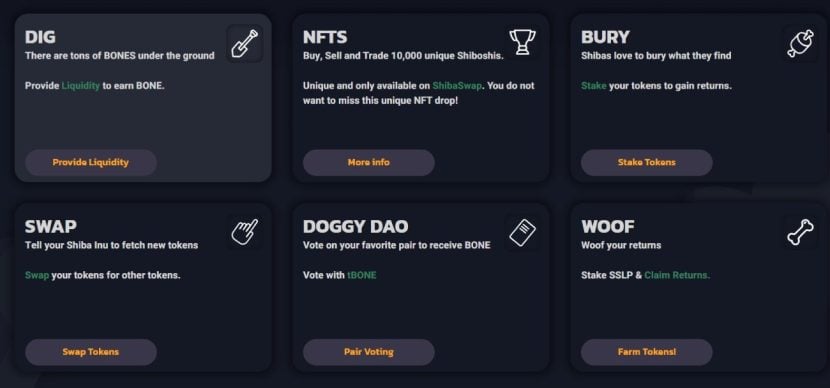 Asset Classes
The DEX has four asset classes: NFTs, Stablecoins, Wrapped Bitcoin and Ethereum, and Utility tokens.
Dig
This feature allows users to provide liquidity to the pools and earn BONE tokens.
NFT Marketplace
The DEX has an NFT marketplace with 10,000+ non fungible tokens called Shibosis.
Bury
This feature allows users to stake their tokens and gain returns.
Swap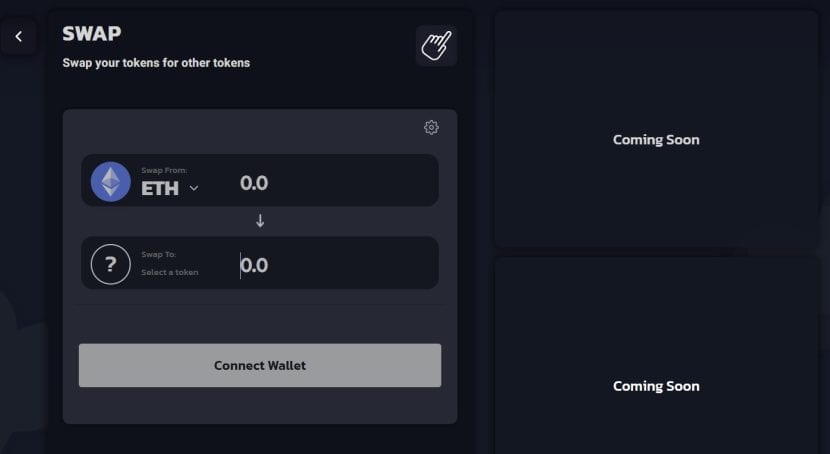 This is as straightforward as it sounds. Users simply change their tokens for desired others from the exchange.
Doggy DAO
This is a decentralized autonomous organization feature. Members get to do pair voting and participate in the community and DEXs governance decisions.
Woof
This is the decentralized exchange's farm feature. Here. users deposit or withdraw their SSLP and their pending BONE tokens are turned to rewards immediately.
Bonefolio
This is an analytics dashboard where you can explore current exchange rates and track your rewards.
Number of Cryptocurrencies Supported
ShibaSwap supports 50 cryptocurrencies. Here's a list of some of them:
LEASH, WETH, SHIB, USDC, VXL, RYOSHI, CIV, xFUND, DAI, USDT, WBTC, SAITAMA, COLLAR, MBET, MATIC, GTF, ELON, MANDOX, LINK, UFO, LUFFY , MANA, KISHU, VEMP, ZIG, DUCK, GRT, MEME, UNI, SUSHI
Earn
ShibaSwap allows users to state their tokens on the Bury feature and earn Woof returns. You can bury Shiba Inu (SHIB), Bone ShibaSwap (BONE), or Doge Killer (LEASH) and get xSHIB, xBONE and xLEASH respectively. These are tokens that correspond with your shares on the exchange and are distributed weekly. The amount of rewards you get depends on how long you stake your coins, with the best rewards coming from long term staking.
Customer Service
ShibaSwap allows users to connect with them using several channels. Their most preferred channels include:
The Doggy Dao community
Email: [email protected]
Telegram community
Discord community
Twitter Community
You can also check out the FAQs for the frequently asked questions you might need answered.
Hardware Compatible
You can use ShibaSwap's accepted wallets with these hardware wallets:
Trezor Model T
eToro
Ledger Nano X
SPV or Full Node
ShibaSwap runs full node validation for all transactions taking place. Top validators include Unification, ShibArmy Asia and ShibArmy Africa. They boast 100% uptime, making full node validation very efficient.
Who is ShibaSwap Exchange Best Suited For?
ShibaSwap works excellently with everyone. However, it has a limited number of listed tokens, and might not be the ideal choice for traders who want an expansive portfolio. Beginner and intermediate traders will, however, find it resourceful.
ShibaSwap Pros & Cons
Pros
$18.4 TVL, showing its potential for growth
Frequently Audited DEX with a lot of liquidity
APYs of up to 50% when you stake BONE, SHIB and LEASH
Trading volume of over $10Million
Wide array of trading pairs including
Portfolio trackers to help users navigate the crypto investment landscape
Users can acquire BONE tokens and use their stake to vote on the platform's governance issues
NFT market place with thousands of pixelated shiba inu dog cartoon non-fungible tokens called Shiboshis
Swap service where you can easily trade your crypto for others
Woof rewards gotten from redeeming SSLP tokens gotten from the platform
Cons
Limited variety of cryptocurrencies and trading pairs.
Developers are unknown
Only 2 out of 22 DeFi tests passed, which is a 3% score
How to Create an Account?
Here are the simple steps to follow then creating an account on Shiba Swap:
Step 1: Visit ShibaSwap's website to get started. Make sure you're on the right website: shibaswap.com
Step 2: At the top left hand corner, there's a link that says connect your wallet. You become part of the DEX by registering one of the three allowed wallets. Let's use MetaMask for this example
Step 3: Once you choose MetaMask, the system will automatically try to determine if you have the wallet's extension installed in your browser. If not, it'll ask you to download Metamask. You can simply click add MetaMask to your chrome browser and it'll download and get installed into your system
Step 4: Once you've completed setting up metamask, you can link it to ShibaSwap. Follow the prompts until the system is set up
Step 5: When you've successfully linked your wallet to ShibaSwap, you can easily transact
How to Proceed with a Transaction?
Getting started with the platform is quite straightforward. Here are the steps to follow when swapping your cryptocurrency on ShibaSwap:
Step 1: Visit the website and connect your wallet. Note that you must link one of the three recommended wallets to transact on ShibaSwap
Step 2: Choose Swap from the options present on the homepage. The site will take you to a fresh page where you can choose which token you want to switch from, and what you want to switch to
Step 3: Choose the token you have and want to switch. For example, if you pick ETH, the system will present all the other tokens you can swap your ETH for. It'll also compute how much of the new token you'll receive depending on the amount of ETH you want to switch
Step 4: If you're satisfied that all the figures are correct, click swap. The new asset should be in your wallet within minutes of the transaction
How to Make a Deposit?
Staling is the only way that you can deposit funds into this Decentralized exchange. Here are the simple steps you can follow:
Step 1: Go to ShibaSwap's homepage and connect your wallet
Step 2: In the features displayed on the homepage, choose 'Bury'. This is the feature that takes you to the staking option
Step 3: You can bury one of the three tokens native to the DEX, BONE, LEASH or SHIBA INU. The fresh page has a portal for each of the three tokens
Step 4: Once you click on the token you want to stake, the system will show you how much of the token you have, and the APY you're likely to receive for burying it. It'll also show you any other rewards from staking
How to Make a Withdrawal?
You can also unstake your tokens from the pool if you want to. Here's the simple process to follow:
Step 1: Navigate to the part of the page that allows you to Bury your tokens
Step 2: Once the page opens up, and your wallet is connected, it'll show you how much your staked
Step 3: You can choose the token you want to unstake and click 'unstake'
Step 4: Follow the screen prompts until you complete the process. The system might penalize you for unstaking too early, therefore, ensure you understand the terms and conditions well beforehand
Payment Methods
Shibaswap allows the following deposit methods:
Crypto Deposits: You can deposit Bitcoin, Ethereum, Bitcoin Cash, Ripple and Shiba Inu into ShibaSwap.
Wire Transfer: You can only deposit US Dollars using wire transfer.
The platform doesn't have deposit and withdrawal limits. However, when withdrawing, you have to ensure you select a figure that allows you to also cover the transaction fees.
ShibaSwap Exchange Supported Tokens
There's currently 155 supported tokens on ShibaSwap including:
Ether, Inch Exchange, Aave, Aergo, ankrETH, Achropolis, Alchemix, Aleph, Alpaca, Alpha Finance, Amp, Ampleforth, Aragon, Anyswap, ApI3, Archer DAO, Armor, Armor NXM, Assy Index, Audius, Axie Infinity Shard, Basis Bond, Basis Cash, Badger DAO, Band Protocol, Float Bank, BAO Finance, Base Protocol, Basic Attention Token, Badger Sett Badger, PieDAO Balance Crypto Pie, Bone ShibaSwap, Boring DAO, BZX protocol token, Compound Dai, COL, FuruCombo, Compound, Cvault Finance, Cover Protocol, Cream, Cream ETH2, Curve DAO Token, Cryptex, Concentrated Voting Power, DAi Stablecoin, DAO Maker, Deriva DAO, PieDAO DEFI Large Cap, DELTA, Deri Token, DEXTIF, Defi Dollar DAO, DFX, Digg, District0X, PieDAO, DeFi Pulse Index, Dynamic Set Dollar.
Unit Protocol, Defi Dollar, Elastic Governance, Empty Set Dollar, FARM, FinNexus, Frax, Frontier, Fantom Token, Frax Share, AaveGotchi, Gnosis, The Graph, Huobi BTC, Hegic, Hermez Network, Interest Bearing Ether V2, Ice Token, Ichi Farm, Idle, Illuvium, Index Cooperative, Injective Protocol, Inverse DAO, Jarvis Synthetic Swiss Franc, Jarvis Synthetic Euro, Jarvis Synthetic Pound, Jarvic Reward Token, Lido DAO, Doge Killer, EthLend, Linear Token, Chain Link, LON Token, BenchMark, Mars Token, NTFX Harshmax Index, Mask Network, Polygon, Moonbase, mStable BTC, Meme, Mithril Shares, MIS2, Maker, 88Mph, Meta, Must, Name Change Token, NFTX, Neutrino System Base Token, No Trump, Boring DAO BTC, Ocean Token, Olympus, OmiseGo, OneBTC, OneETH, OneLink, OneVBTC, oneWING, onXFinance, Opium Governance Token, Origin Dollar, Perpetual Protocol, Pickle Token, Power Index Tool Token, Pinakion, Polymath, Poly Ontology Token, Pool Together,Prenia, Punk, Punk Attr-4, Punk Attr-5, Punk Basic.
Punk Female, Punk Zombie, Poly Ontology Wing Token, Rarible, Raydium, Republi, renBTC, renDoge, Rari Governance Token, RLC, ROOK, ROPE, Reverse Rights, Ruler, ThorChain ETH.RUNE, Stake DAO, Seen.haus, Saffron Finance, Shiba Inu, Siren, Synthetix Network Token, Spank Chain, Serum, xDAI, StakedETH, StakedFiro, StakedXYM, StakedZEN, SurfFinance, SynthSUSD, SushiSwap, SwagFinance, SportX, tBTC, Total Crypto Market Cap Tokens, TrueFiTrueUSD, Torn Token, Strudel Finance, TrueFi, TrueUSD, UMA Voting Token1, Uniswap, Utopia Genesis Foundation, USD Coin, Neutrino USD, USDP Stable Coin, Tether USD, Tetra USD, UniWhales, vBTC, VesperToken, wanWasp, Wrapped Bitcoin, Wrapped Ether, Wrapped NXM, Wootrade Network, Wrapped SCRT, OffShift, Sushibar, Yam, Yaxis, Yam Ecosystem Token Index, Yearn Finance, Yield, Yield App, Yop, Pie DAO Yearn Ecosystem Pie, Yearn Curve, Zrot Finance, and 0X.
Is ShibaSwap Exchange Safe and Legit?
ShibaSwap is routinely audited by renowned blockchain security company, Certik. Currently, the company holds a 95/100 Excellent Skynet Trust Score, which means that they've implemented all industry standards to keep users' tokens safe at all times. It's therefore safe to buy, sell and swap tokens on the Decentralized Exchange. The DEX is also listed on Coin Market Cap and you can verify all its data including the daily trade volume, coins listed,
Security
shibaSwap has put in place certain measures to ensure that everyone using the platform is assured of the safety of their crypto tokens. Let's look at the security measures used by the DEX:
SSL Encryption: the website has standard SSL encryption, which ensures that all information exchanged on the platform cannot be decrypted even if someone was able to intercept it.
IP Whitelisting: This is a feature that allows you to select which IP addresses you can use to access ShibaSwap. Any attempts by unverified IPs to access your account will be intercepted.
Self-Custodial Wallets: the exchange doesn't store your crypto or private keys. You have to store your keys by yourself and the private keys are also your full responsibility. MetaMask, CoinBase and Wallet Connect are all self custodial, which is an excellent way to safeguard your crypto.
Two Factor Authentication: You can set up a two factor authentication system as an added safety layer on your ShibaSwap account. The first is a password, and the second is a code sent to your phone or email. This ensures that even if someone accessed your password, they wouldn't access your crypto.
Cold Storage: You can also store your crypto in cold storage using hardware wallets like Trezor, eToro and Ledger NanoX.
User Interface
You can access ShibaSwap's website on the PC and also mobile. The DEX has a simple and straightforward interface that's easy to master once you understand their lingo. For example, terms like Woof, Bury and Dig have replaced the simple concepts of staking, providing liquidity and earning from LLP. Connecting a wallet is simple, and the only requirement so you can start trading. Overall, the desktop site is quite intuitive, and even beginners will have an easy time getting around.
How to Use Crypto Exchange on Android & iOS?
ShibaSwap neither has an Android or iOS App. However, you can still access the main website through the mobile device. Simply type in the address and open the highly optimized page. All the functions are smooth, even when carrying them out on mobile.
How to Use Crypto Exchange on Desktop?
The desktop version of the website has a simple and straightforward interface. The dark theme in the background, juxtaposed with the golden yellow highlights create a familiar setup that most exchanges choose. Navigating it is simple as there are only a few main functions to explore, and connecting a wallet is a one-off activity. The interface is so easy to work with that you don't even have to be an expert to get started on it.
Backup & Restore
Backup
You should consider backing up your wallet details in case you lose your device or someone tries to gain unauthorized access into the system. Here are the backup steps to follow:
Step 1: The best time to backup your wallet store is when you're opening it.
Step 2: As part of the opening, metamask will give you a set of 12 seed phrases and ask to confirm that you've memorized them.
Step 3: Ensure you back up the seed phrases somewhere safe like Google Drive, and that no one can access or interfere with the seed phrases.
Step 4: You could also write the phrases and store them safely until such a time when you'll need to do recovery.
Restore
It's easy to restore a lost wallet when you have the pass phrases that were given when you set it up. Here are the steps to follow when restoring it.
Step 1: Download the MetaMask Chrome extension or MetaMask App's setup page
Step 2: On the wallet setup, the system will ask you to either create a new wallet or import it
Step 3: Choose import using the secret recovery phrase
Step 4: Follow the prompts and provide all the 12 phrases you backed up on Google Drive or another safe place
Step 5: You should have access to your old wallet once you've completed the verification. You can then connect it to ShibaSwap and continue your transactions
Troubleshooting
Normally, ShibaSwap is simple and straightforward to use. However, some problems might arise when using it. Here are solutions to some of the most common issues with the exchange:
"I am unable to connect a WalletConnect wallet to ShibaSwap"
The process of linking one of the three wallets accepted by ShibaSwap is typically simple and seamless. However, you might have a hard time making the connection because of the type of wallet. Currently, V1 of Wallet Connect has depreciated and no longer works seamlessly with ShibaSwap. You should try upgrading to Wallet Connect 2 before doing the connection.
"The Pool I Joined is Not Accessible on the Page"
Most of the trading pairs automatically appear in the interface and allow you to make your transactions with ease. However, there's a tool you can use to find the few tokens that don't show up automatically. Simply click on the import tool and provide the pairs in the pool that you can't locate. The system will guide you through the simple importation process.
"My Transaction is pending, hours after I initiated it"
There have been a few complaints about stalled transactions, especially since the recent launch of the new layer 2 network called Shibarium. Shiba Inu's team is working on resolving this problem.
"I Cannot See My Cumulative Rewards on Woof"
There are two reasons you might not be able to access your data on Woof. The first is minor network problems. You can simply refresh the page and see whether the system will populate the page with your data. If not, check whether your wallet is connected and reconnect it if not.
ShibaSwap Exchange Alternatives
ShibaSwap is quite decent when it comes to offering reliable services as a DEX. however, there are other exchanges like itself in the market. Comparing their performance can help you decide which platform is best suited for your needs. Let's compare ShibaSwap with two other DEXs.
ShibaSwap Exchange Vs PancakeSwap Exchange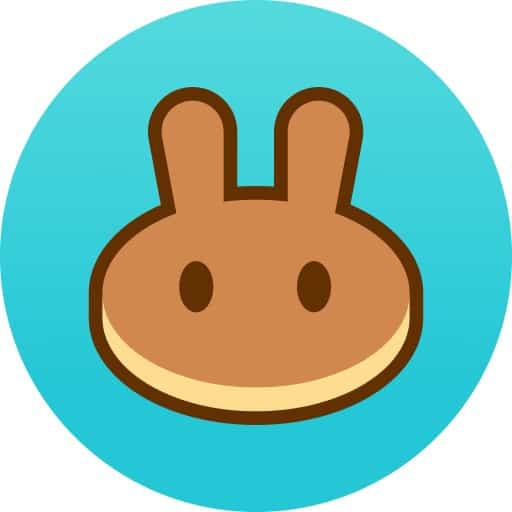 PancakeSwap is the largest Decentralized Exchange on the Binance Smart Chain with a $9.9 Billion in Total Value Locked. It's used by more than 2.5 Million people and has reached more than 200 countries around the globe. The exchange which was launched in 2020 lists 203 Cryptocurrencies and 513 trading pairs, which is very impressive compared to what ShibaSwap has to offer. Here's a detailed Comparison of the two exchanges.
It's evident that PancakeSwap is bigger and more established than ShibaSwap. However, ShibaSwap has its unique features, such as the Shiboshi NFT collection, which makes it worth having.
| | |
| --- | --- |
| Shibaswap Exchange | Pancakeswap Exchange |
| 100,000+ users | 2.5 Million users |
| $733, 473 – 24 hour volume average | $73.1 Million – 24hr volume average |
| 50 coins | 203 cryptocurrencies |
| 88 trading pairs | 513 trading pairs |
| 179 countries | 200+ countries |
| Allowed in the US | Allowed in the US and Canada |
| No Mobile Apps | No Mobile App |
| New information shared on the Medium Blog | Training through PancakeSwap Learn |
| Has NFT Marketplace | Has NFT Marketplace |
| USD transactions possible | No Fiat currencies |
| Non-custodial | Non-custodial |
ShibaSwap Exchange Vs SushiSwap Exchange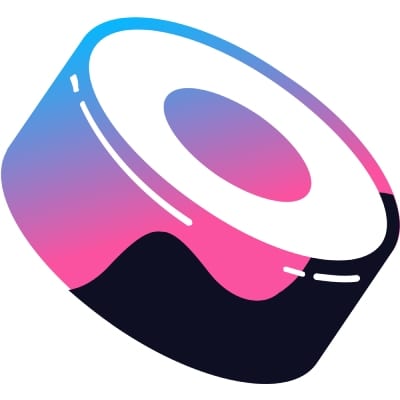 SushiSwap is the original DEX project that ShibaSwap forked from, with the vision to improve on what some developers felt was missing on the first platform. SushiSwap was launched in 2020, and has a current user base of 198,000 people. It lists 87 cryptos and 228 trading pairs, which is a lot more than what's on offer at ShibaSWap. Here's a summary comparison between the two.
| | |
| --- | --- |
| Shibaswap Exchange | SushiSwap Exchange |
| 100,000+ users | 198K users |
| $733, 473 – 24 hour volume average | $11.3 Million – 24 hour trade volume average |
| 50 coins | 187 cryptos |
| 88 trading pairs | 228 trading pairs |
| 179 countries | 200+ countries |
| Allowed in the US | Allowed in the US and Canada |
| No Mobile Apps | No Mobile App |
| New information shared on the Medium Blog | Only has FAQs for new information |
| Has NFT Marketplace | Has NFT Marketplace |
| USD transactions possible | No Fiat currencies |
| Non-custodial | Non-custodial |
Final Thoughts
ShibaSwap is a hard fork of the popular Decentralized exchange, SushiSwap, and has gained a lot of popularity since the development team announced their change in direction. It's doing quite well in introducing new systems, products and features into the market, despite the administrative and security challenges. There are amazing ways to earn on the platform, and getting started is easy. While it might not have a lot of appeal for people who want to experiment with a wide array of crypto investments, it's a solid starting place for beginners and intermediate traders. Thank you for reading our ShibaSwap review!
Q&A Session
In this section, Millicent Ngugi will address your inquiries and the most common questions regarding Shibaswap Exchange and offer guidance to newcomers in the field. Feel free to submit your questions through our contact form, and we will strive to respond within 48 hours.