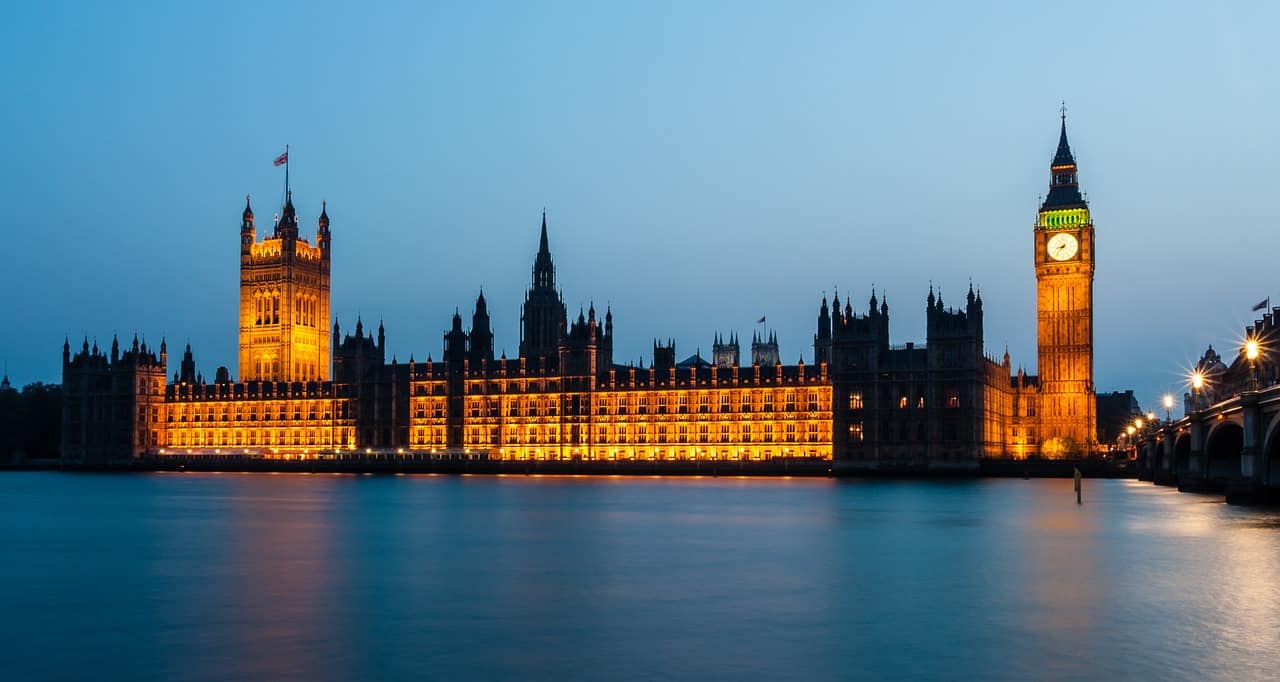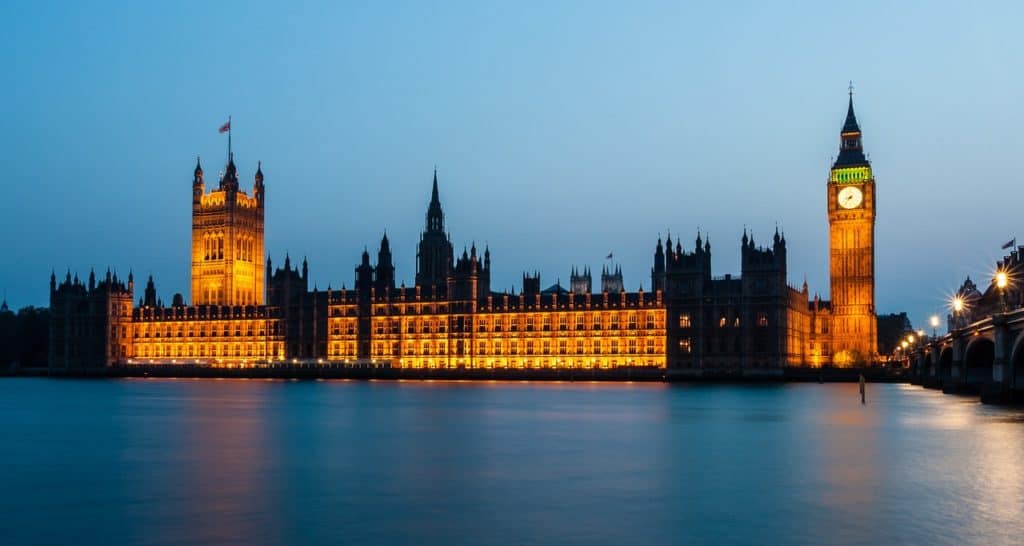 Odds are a simple and easy to access way for the public to measure which side is more likely to win a vote or election. In years gone by opinion polls would give this information. But betting markets are now more accurate than polls. For this reason, in recent years we've seen the 2 become closely intertwined with Brexit and the 2016 & 2020 US Presidential Elections showing huge numbers from a betting perspective.
In-play betting, in particular, is becoming a real focus for sportsbooks with news coverage allowing bettors to bet on specific regions of elections – for example, states in a US Election. This gives the punter a number of avenues to exploit – and makes the event itself more entertaining!
Sportsbet on political betting
We spoke to Sportsbet to get their thoughts on the crypto and political betting landscape, give it a watch:
Where to bet
Who has the best political coverage?
There isn't much to choose between Sportsbet, Cloudbet and Stake in terms of markets offered and prices.
We'd recommend having an account with each of these, allowing you to take advantage of whoever has the best price at the time.
Who has the best political odds?
If you're after the best political odds just head over to BitOdds.com and check political odds comparisons, which list all key upcoming political events.
Or, for a more general outlook, head again to BitOdds and find crypto sportsbook odds ranking to see who offers the best odds across the board.
Who is the best all-round sportsbook?
Our extensive crypto sportsbook reviews give you the details on each crypto sportsbook. The 3 operators we'd highly recommend are, in order, currently BC Game, Sportsbet and Stake.
Types of bet
Prediction markets
Simply put, prediction markets are speculative markets which ask a question about the future. With a simple yes/no market, bettors can buy and sell contracts for both outcomes. Whichever contract turns out to be correct pays out.
The prediction markets price a selection between 0 and 100, with 100 meaning it's certain to win and 0 meaning it's impossible to win. So if you saw a market trading at 72, this would suggest it has a 72% chance of winning. Again, this can be a great indicator as to where the vote is heading. You can read more about prediction markets here.
Outright markets
There are a wealth of outright markets available in political betting. The most common of these is to pick a candidate or party that you think will win an election. There are many deeper markets, like next party leader or which party will win a specific state/seat in an election. All of this gives the bettor great flexibility when analysing an election.
Great rewards can be had by picking a candidate well in advance of the election date. For example, at the time of writing Kamala Harris is 4.35 to be the next US President. That could be great value should Joe Biden decide not to run for a second term. If he does announce this and Harris decides to run then you would expect to see those odds halved at least. Be careful though, the landscape can change very quickly in politics…
Top tips for political betting
The odds can swing!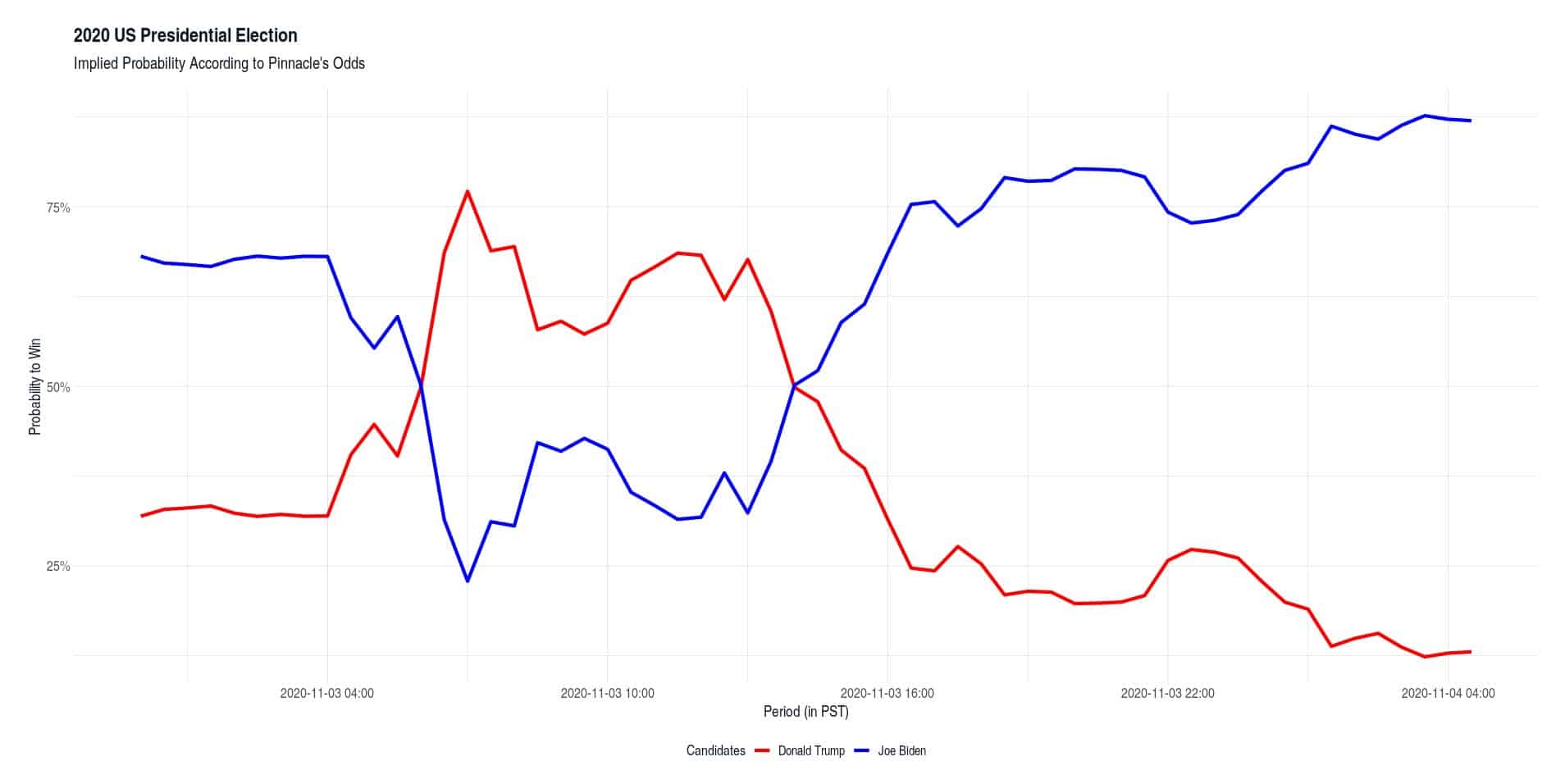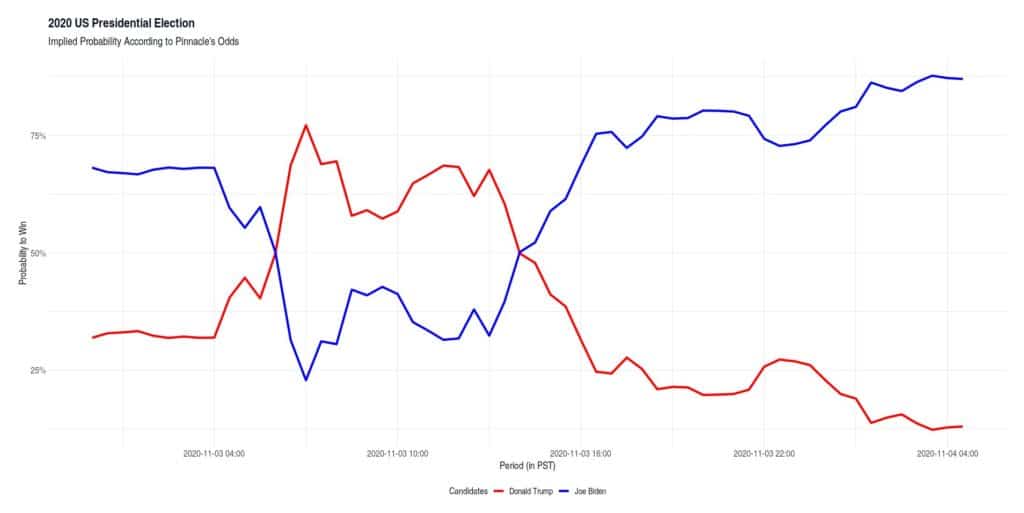 Political odds can swing, with the favourite changing quickly. A great example of this is the Trump v Biden 2020 US Election. Joe Biden started the day with a 67% chance of winning – the clear favourite. By 10:30 pm Donald Trump was the favourite with an astounding 88.5% chance of winning, according to the odds. Then the postal votes started getting counted and eventually – as you all know – Joe Biden won.
This example shows us how a bettor can capitalise on changing odds. It was reported that the postal votes were to be counted last and that they would favour the Democrats heavily. Armed with that information (plus the polls suggesting an easy Biden win), the opportunity was there to make a nice profit.
Shocks aren't common, but be careful…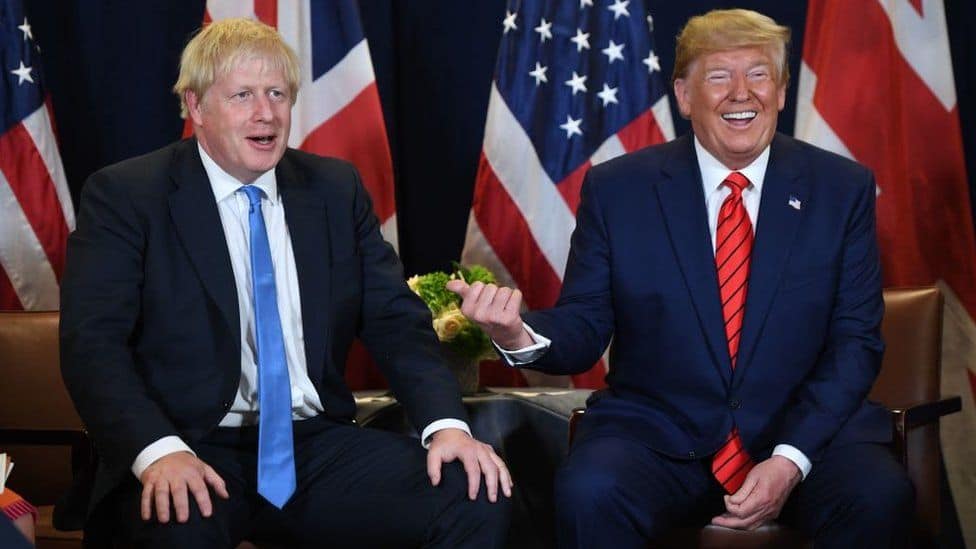 In sports betting it's expected that not all the favourites will win. This is down to a huge number of factors that can impact your bet, including luck! Politics is slightly different. There is a lot less luck involved when the odds are compiled off a huge amount of publicly available data and bets placed with each sportsbook.
So you'd expect the favourite to always win, right? Wrong! As we saw with Brexit and Donald Trump in 2016 shocks can happen – and they're pretty big news when they do. These shocks, by their very nature, are very hard to predict but the 2 mentioned examples both fall into the category of a protest vote against the establishment. Is this era over now we have to live through the Trump and Brexit years? Only time will tell.
Each news network has its own agenda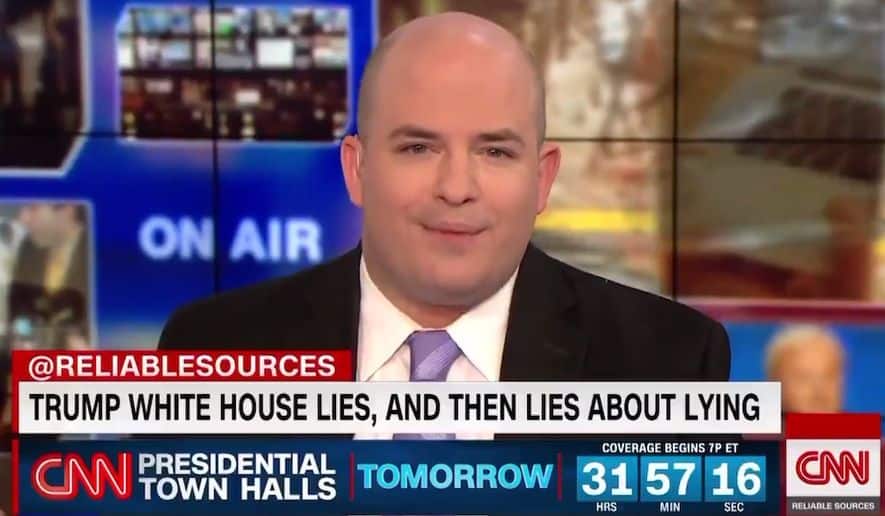 It can be very hard to find an honest well-rounded news network regarding politics. It's well known that Fox News give its backing to the Republican Party in the USA and in the UK Rupert Murdoch's outlets support the Conservative Party – with the opposite being true for CNN and the Guardian respectively.
When betting gets all your information from multiple sources and platforms. The great echo chamber that is social media can have you believing one party will win a vote due to the sheer number of positive posts around them. In reality, they're just serving you more content that you "like" and engage with, as per their algorithm (or the bots are out in full force).
The polls aren't always right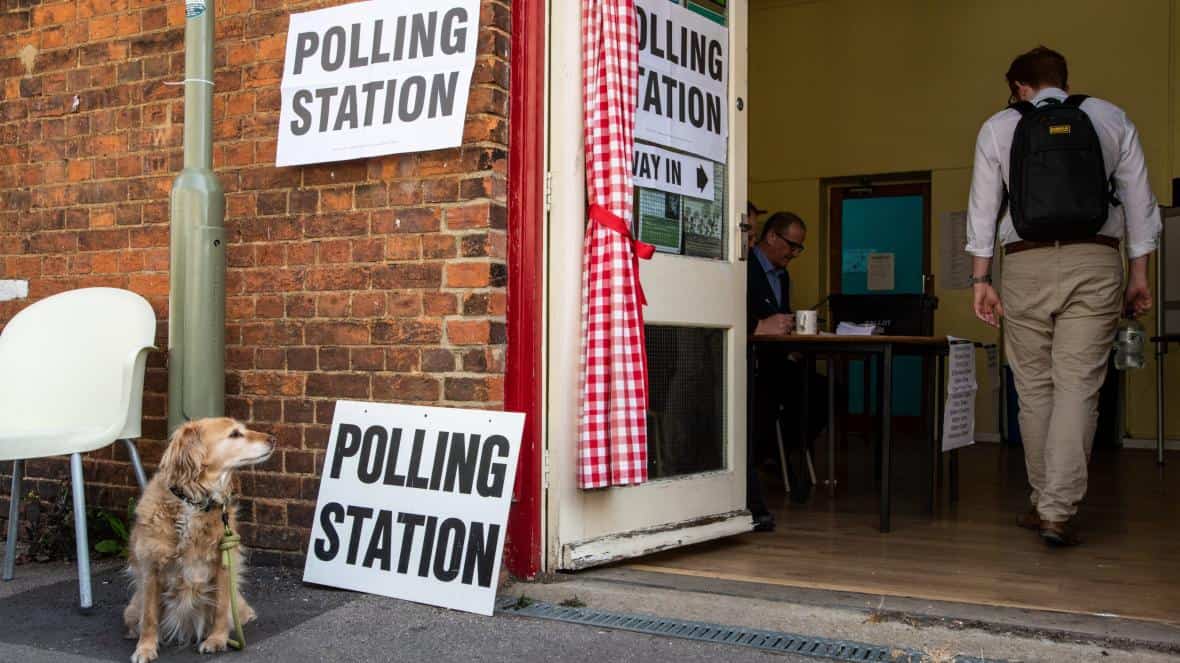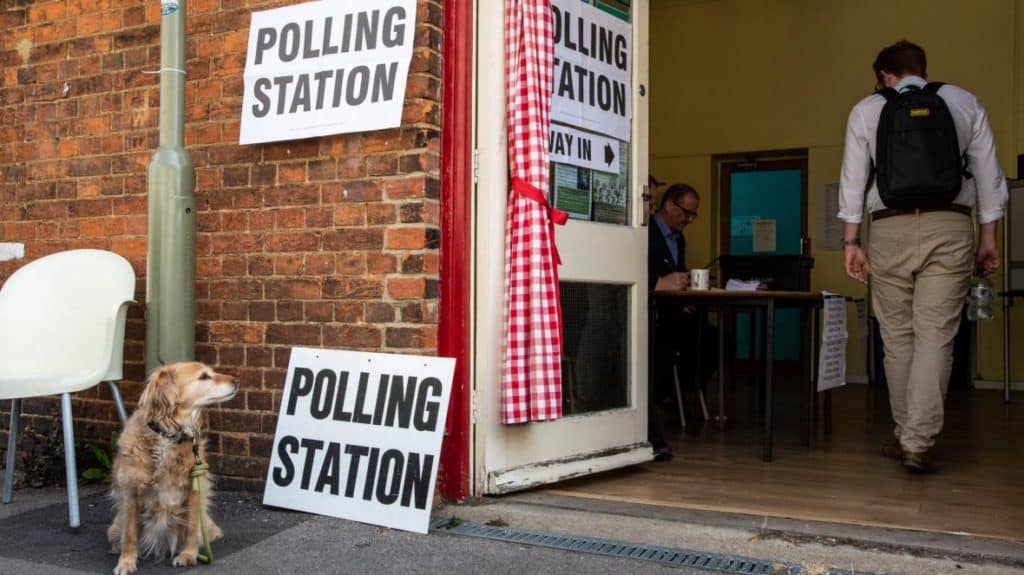 The media will regularly quote the polls when giving an indication of which way a vote is heading. But this isn't the best measurement. Polls can be wrong for a number of reasons, for example, people may be shy and not want to admit voting for a less fashionable candidate or option. Also, they can be dated, with results taking a while to compile and distribute. Betting markets are a much better yardstick, with live prices reflecting the here and now.
A great way to illustrate how strong an indicator the betting markets are comes from the 2020 US Presidential Election. 49 of the 50 states were won by the odds-on favourite (the only exception being Georgia). Great news for the odds-on parlay backers. The odds also predicted Biden to win with 310 electoral college votes, with the polls suggesting a landslide 350. The Democratic candidate eventually won with 306, emphasising which source you should trust.
How to win
Use betting odds rather than polls to gauge public opinion.
Look for a niche in which your knowledge is greater than the sportsbook's traders (for example, individual states or seats).
If you're confident, get on early to secure a better price.
Follow the points on how to be a winning sports bettor.
Media pundits are there to entertain – don't take what they say too seriously.
Try both pre-game betting and live in-play betting, to find out which suits you better.
Get the highest possible payout for every bet by using BitOdds odds comparisons.