Best VPN-Friendly Casinos
BitCasino.io – Best overall
BC Game – Best for casino
Cloudbet – Best for both casino and sports
Nitrobetting – Best for Bitcoin fans
Rocket – Best for dice games
Sportsbet – Best for sports-focused bettors
SwC – Best for poker
Not VPN friendly
Here are a few replies that we got from customer service of various crypto gambling sites:
Sportsbet
We cannot control if a user uses a VPN. We nonetheless do not recommend it as it can deteriorate the experience due to connection issues while playing live tables or slots.
Cloudbet
We do not recommend using any IP-masking software. This can lead to disruptions or delays with certain functions.
When it comes to the terms and conditions, a couple of sites that were not okay with the use of VPNs stated the following:
Stake
Any attempt to circumvent the restrictions on play by any persons located in a Prohibited Jurisdiction or Restricted Jurisdiction, is a breach of this Agreement. An attempt at circumvention includes, but is not limited to, manipulating the information used by Stake to identify your location and providing Stake with false or misleading information regarding your location or place of residence.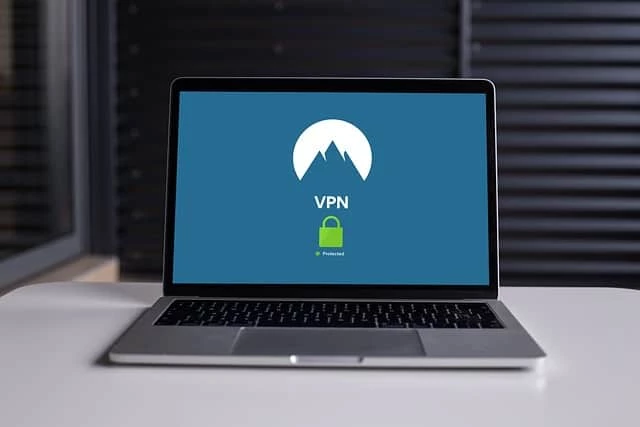 What is a VPN?
VPNs are virtual private networks. Typically, people surf the internet over a public network where their IP addresses are visible and all their online activity traceable. It means your public information can be used to spy on you or even hack your devices. A service provider allows your computer to access and use a remote server, creating a point-to-point tunnel that masks your real IP address, encrypts your data and allows you to sidestep website blocks. By logging in the private network's server address, you hide your true identity,keeping your online activities anonymous and untraceable. Most networks also allow you to choose the country through which you want to route your website traffic, giving you complete control over your online experience.
Introduction to VPN Friendly Crypto Sportsbooks
VPN-friendly crypto sportsbooks are platforms that accept cryptocurrencies for wagering and also allow their users to access the sites through virtual private networks. The concept has gained much popularity as it allows users to hide their identity, location, and other personal data throughout the gambling process.
Benefits of VPN Friendly Crypto Sportsbooks
Web3 and crypto sports betting have set the bar high when it comes to privacy and anonymity as they give the player a lot of control over their personal data. Consequently, sportsbooks are adopting additional measures to heighten their users' safety online, and allowing the use of VPNs tops the list. Here are the top benefits of using anonymizing software to access crypto sportsbooks:
• Access to Restricted Features
Sportsbook operators understand the importance of complying with gambling laws and regulations in different jurisdictions. To minimize the liabilities they could face from violating the terms of their licenses, they lock restricted countries out of their platforms. For example, if you try to access a sportsbook that doesn't allow gamblers from your country, a message pops up, blocking you from registering or logging into the site. When you use VPNs, you route your traffic to a server in another location, preferably a country without restrictions. By rerouting your traffic, you can access these restricted features:
Account opening: Trying to access a geo-locked sportsbook can be frustrating because of access denial. A virtual private network helps you bypass the block so you can create an account and start betting.
Placing Bets: People from restricted countries cannot see the sportsbook game catalogue or the odds, which means they cannot place bets. However, using one makes it easy to access these features.
Deposits and Withdrawals: Sportsbooks are mandated by the law to track visitors' IPs and ensure nobody from restricted countries and territories uses certain features. While you might have an easy time signing up and betting with certain bookies, making a withdrawal from the blacklisted country IPs is complex. It ensures you don't lose your winnings.
Access to bonuses: Some sportsbooks don't allow users from specific countries to access certain bonuses and loyalty programs on their site, but it grants you access.
• Geo-Location
More than 60 countries around the world have a legal framework controlling gambling. Their attitude towards sports betting is informed by religious and moral codes, rather than pragmatic logic. However, few of these countries have actual firewalls or country-wide internet restrictions against specific gambling sites or sportsbooks. Additionally, they don't have strict measures to nab or follow up on online sports betting enthusiasts. Instead, they rely on the bookies to filter out visitors from their country. Sportsbook owners have to protect their licensed status by geo-locking their sites against these countries. Additionally, geo-locking protects sportsbooks from the liabilities that might result from allowing people in countries where gambling is illegal to play. Therefore, a private network helps anyone from a geo-locked country to access a sports book and carry out their betting activities.
• Safety
Gamblers often expose themselves to different types of risks when they're not careful about their internet privacy. These include:
Phishing: hackers typically use pop-up ads to lead you to scam pages that collect personal and compromising data. In the crypto betting context, the ads could be about a new and more exciting bookie, token, or crypto transacting method or exchange. Once you click on the link, you're redirected to a page that craftily harvests your data. However, the most powerful ones have ad-blockers that block the ads and protect you from scam pages.
Hacking: Hackers typically use your internet protocol address to track your movements online, and intercept your traffic. Getting hacked is easy when you're visiting sites with a visible IP. Anonymizer software hides your real IP, protecting you from hackers. Note that sometimes third-party access can lead to the loss of your sportsbook account and the money in it. Sportsbooks consider access by different IPs suspicious activity or a data breach, which is why they lock accounts. Using the software minimizes your vulnerability to such attacks.
Surveillance: Some governments and jurisdictions have very strict gambling laws. For example, the UAE, Brunei, North Korea, Japan, Cyprus, Lebanon and Qatar have completely outlawed all forms of gambling. Additionally, they do regular surveillance of their citizens' online activities. Trying to access a sportsbook without the software in these countries can lead to unwanted attention from law enforcement officers. Using one eliminates your data logs, which makes surveillance hard.
Malware: While VPNs alone might not protect you from malware, most come bundled with antivirus software. When you have it, you enjoy downloading sportsbook apps and other related software privately, and without viruses and corrupted software.
The levels of safety offered to players differ from one sportsbook to another. Some have high-end security features like SSL encryption, two-factor authentication, superior-quality gambling software, and secure banking. However, in the absence of these features, a private network can protect you against data breaches and the other risks outlined above. Therefore, your name, address, banking details and other crucial details are safe while using a VPN crypto sportsbook.
• No Payout Limits
Sportsbooks have different payout amounts for various games and in different countries. For example, the maximum payout amount for a single bet in a soccer game might be $10,000 in a certain country but $3,000 in another. Factors that affect maximum payout differences between the countries include:
The popularity of a game in a particular market
The volatility of the betting market
A common mistake players make is assuming they'll automatically get a maximum payout when they win a wager they've placed. For example, placing a stake of $500 at odds of 10.00 doesn't automatically mean the bookie will pay you $5,000 when you win. If the payout limit in the market you've placed your bet is $2,000, they'll only pay that amount. Therefore, the software can help you bypass the payout limitations and place bets in markets that give you the highest possible payouts.
Drawbacks of VPN Friendly Crypto Sportsbook
While the use of VPNs brings down firewalls and minimizes restrictions while using crypto sportsbooks, they also come with a set of limitations. They might give you a false sense of security, which might make you reckless with your online activities. They are also notoriously popular with hackers, and people who do money laundering, which makes them a threat for sportsbook betting enthusiasts. Here are some common drawbacks:
Restrictions
Many sportsbooks have reservations about the use of VPNs as it helps players in restricted states and regions access their platforms, violating their terms and conditions. Using the software to access a bookie with these restrictions might have consequences like getting your account frozen or terminated, and losing your funds and winnings.
Change of Policy
Gambling and betting policies change very often. For example, a crypto sportsbook's regulating authority might have given them the leeway to gamble. However, if an incident happens compromising their safety, they might revoke certain permissions or review their policies, terms and conditions. Abrupt policy updates can make it impossible to bet, and withdraw earnings from your favorite sportsbooks.
Reasons to Use a VPN
There are countless reasons to use virtual private networks when accessing crypto sports books. We've outlined some of the best below:
Gamble Worldwide
Most sportsbooks have a list of restricted countries depending on their type of license, and operator terms and conditions. Others only have permission to operate within one country, locking out users from the rest of the world. You can bypass these conditions by using VPNs and gambling in any part of the world.
Stay Anonymous
VPNs can help you stay anonymous when you're doing crypto gambling. By connecting to a virtual private network, you obscure your personal details, and the sites you visit cannot build a profile of your browsing patterns using your real IP. This works excellently with crypto sports books because you aren't required to share personal or financial information when depositing and withdrawing-you simply deposit or withdraw to an anonymous address. However, it's important to note that it only keeps you anonymous as long as you refrain from sharing personal information during your sessions. It can't protect you if you willingly share your name, phone number and other personal data.
Travelling
Most punters land into trouble with the sportsbooks where they regularly bet while on travel mode. Sportsbooks might flag your account when they notice any unusual activity like access from a new country's IP address. By using VPNs, you can reroute your web traffic to the country where you typically log into your account, minimizing the chances of getting into issues with the bookie.
Security
The amount of security to expect from the software depends on the invisibility level it offers. Most service providers have different product packages at unique price points. For example, the free package reroutes your internet traffic to a random country you have no control over. The paid plans might have a selection of countries you can connect to and continue surfing. The encryption protocol also determines the security level you get. For example, the SSTP protocol is excellent in bypassing firewalls while staying anonymous, while Wireguard is popular with online gamers. We'll give a more detailed explanation of the encryption protocols below.
The Dangers of Using a VPN
If you opt to use a VPN against the terms of service at a crypto gambling site you might get away with it, especially if you don't bring attention to yourself. On the other hand, if the site thinks you're using a VPN, they may suspend your account and confiscate your funds. Some will let you withdraw your money but don't count on it.
The Stake explicitly outlines that if you try to circumvent the geo-blocking restrictions, your account will be closed for good.
On the other hand, Bitsler and TrustDice are less specific in their terms and conditions. You'll get vague replies about it through their live support as well. This means you are probably okay to use a VPN, and they will look the other way. But if there are any issues or a change of policy, then who knows? So you are taking a risk.
A VPN Could Cause Game Issues
If you play at a crypto gambling site that allows you to use a VPN, it's worth noting that your connection might degrade. Playing slots or live casino games can impact performance and video quality. If you are in-play betting at a crypto sportsbook, then it might take longer than usual to confirm the bet. This could cause you to miss target prices or miss a bet, altogether.
Can I Use a Free Virtual Private Network with an Online Casino?
Technically, you can use free VPNs to access online sportsbooks and casinos. However, most service providers are in the market to make money, which means you get what you pay for. Free software is often packaged in a way that doesn't give you a positive user experience.
Here's a list of the limitations you'll encounter using free VPNs:
Failure to Unblock Content: Free ones aren't well-equipped to access blocked content. Therefore, you might still find it impossible to gamble on some platforms.
Malware Infection: Typically, for every ten free providers, six are infected with malware. The malware comes from advertising because the owner of the free software has to use advertisements as a revenue stream. Paid options have fewer adverts, minimizing the likelihood of malware.
Embedded tracking: Most free service providers use embedded third-party trackers to collect data for advertising and analytics. Therefore, your data might not be safe with the free services.
Slower Connections: Most providers have free and paid subscriptions. They deliberately slow down your free connection to encourage you to get a paid package. Slow connections are frustrating, especially when playing live casino games like Poker, Blackjack and Baccalaureat.
Browser Hijacking: Free software also hijacks your browser and redirects you to third-party sites, which ruins your gambling experience.
Surveillance: Many free service providers reside in countries with weak data protection laws. By rerouting your web traffic through their servers, you're exposing your data to companies that could be collecting it for government agencies.
The limitations of using free VPNs outweigh any benefits that you might expect from them. It is advisable to get a reputable, and reliable service through which you can reroute your traffic. The paid ones are secure, fast and offer countless server options, which improves your overall user experience.
Factors to Consider when Choosing a VPN
The quality and reliability of the VPNs you choose determine your gaming experience. You should consider these factors when choosing one:
Amount of servers
The number of servers and server locations determines how many countries and casinos you can access using a particular service provider. Some have more than 100 servers while others have as few as one. Theoretically, a single server can host 4000 users at the same time. However, the system naturally slows down when its number of users increases. Software with more servers is, therefore, more likely to be faster than its counterparts with few servers.
Number of Countries Included
The number of countries included determines how many locations and IP addresses you can reroute into when gambling. Here's a list of the 5 VPNs with the highest number of servers and countries:
| | | |
| --- | --- | --- |
| VPN Name | Number of Servers | Number of Countries |
| Nord VPN | 5500 | 60 |
| SurfShark | 3200 | 100 |
| Express VPN | 3000 | 94 |
| CyberGhost | 9700 | 91 |
| Pure VPN | 6500 | 78 |
Features
Every service provider includes some basic features to enhance the anonymous surfing experience. The features you should look out for include:
Encryption
Split Tunneling
No-logs policy
Simultaneous device linking
Leak protection
Data bandwidth caps
Pros & Cons
It is also important to compare the pros and cons of several before picking the most reliable one for your needs. Here are some general pros and cons:
Pros
✔️ Protecting online privacy
✔️ Enhanced online gambling experience
✔️ Unlocking geo-locked services and countries
✔️ Eliminating bandwidth throttling
Cons
🗙 Slower internet speeds
🗙 Device incompatibility
🗙 No protection from voluntary data collection
Monthly & Yearly Subscription Fee
You should also consider the monthly or annual subscription fee that comes with a service. Most service providers will package their subscription plans such that the more features you want, the more you pay. For example, Nord has this type of plan on their site:
| | | |
| --- | --- | --- |
| Standard | Plus | Complete |
| $3.29/month | $4.49/month | $5.99/month |
Additionally, short-term plans cost more than longer terms like a year or two-year plans.
Licensing
The software is set up such that you can only use it on one device at a time. However, the service providers can modify the license to allow you to use yours across several devices. You'll have to pay more to increase the concurrent user limit.
Compatibility
Before paying for a subscription, you should ensure it's compatible with your computer's operating system, and also your router. Most websites will have different versions of the software for different operating systems. For example, a version that's compatible with Mac might not work for Windows.
What Makes a Good VPN Service?
The following are the must-have qualities of a good service provider:
Encryption of Protocols and IP address
VPNs work by encrypting your information and ensuring anyone who intercepts it can't make sense of it. Only your computer and the server have the key to decrypt the information. Most VPNs use symmetric Encryption, hashing or public key encryption. Additionally, they can use one of the six protocols listed below:
SSTP: This is common and compatible with Windows. It has very solid encryption algorithms.
OpenVPN: Works seamlessly with all platforms, it is also very popular.
IKEv2: Look for this encryption protocol if you want a reliable mobile alternative.
WireGuard: It has excellent security, but experiences some privacy problems.
PPTP: It's the oldest protocol. You can use it if you want speed in your connection. However, it has a low encryption level.
L2TP: A little faster than PPTP, but firewalls block it easily.
You can compare the key features of each protocol and pick the one best suited for functions like streaming and getting past firewalls, which are crucial in online casinos.
Kill Switch
You should ensure your device does not make insecure connections while you're using the network. A kill switch continuously monitors your connection to the remote server and if the connection drops, it stops internet connection to your device.
Two-Factor Authentication '2FA'
You need multi-factor authentication to prevent hackers from accessing your device using compromised login details. A good service provider will add a password or other layer of protection on top of the password to ensure no one can log in without your consent.
How to Use a VPN at a Crypto Sportsbook
Follow this step-by-step guide on setting up a network and using it at a crypto sportsbook.
Choose and subscribe to a reliable service provider. They will either allow you to download it to your device or add it as a browser extension.
Make sure the version of the software you're downloading is compatible with both your device and your router.
Configure it to suit your needs and depending on your device. You can ask the support at the point of sale to recommend the ideal version for your router. They also offer support with router configuration.
Once you have set up the software, and ensured it is working, choose the country whose server you want to route your traffic through. You can check your location by searching for your address.
After confirming you're connected to your desired country, search for the sportsbook you want to access and check whether you're able to access it. Check the speed and reliability of the connection.
Enjoy your anonymous crypto gambling experience.
The Best VPNs
There are hundreds of VPNs available, but they vary significantly in quality and features. Some are much better than others, in terms of:
Devise coverage
Ease of use
Choice of locations
Advanced privacy options
We go into more detail in our blog of crypto accepting VPNs, but the short version is that the best are:
and they all accept crypto.
Expert Verdict
While some crypto betting sites will allow you to use a VPN to get around geo-blocking issues, it's not always best to do so. If you don't need a VPN, you're better off sticking to your regular connection. The degradation of experience isn't worth the privacy benefits. However, if geoblocking forces you to use a VPN, the quality drop is well worth it!