Given the wild fanfare surrounding Non-Fungible Tokens (NFTs) it's hardly surprising that the market has already captured in excess of $12 billion in sales. As the market continues to mature and more celebrities, influencers, and athletes join the hype, it leaves one asking a lot of questions.
What is an NFT?
The short answer is an NFT is a digital token tied to assets that can be bought, sold, and traded.
Now you've surely come across an explanation that draws a comparison between bitcoin and NFTs. It usually goes a little something like this:
An NFT is a kind of token, much like bitcoin is a token. However, the main difference between them is that the bitcoin token is fungible while the NFT is non-fungible:
Fungible tokens are of equal value among each other and can be exchanged without anything being gained or lost.
Non-fungible tokens are one of a kind and cannot be duplicated or replaced by something else.
A good real-world example of a fungible item is a US dollar. If I exchange my $1 bill for your $1 bill, nothing really changes. While they are two different bills, both represent the same value.
Conversely, a non-fungible item could refer to a rare playing card, you can trade it but you won't get something that's exactly the same or has the same distinct value in return.
NFTs as art
To expand on the explanation, consider that a token is a unit of data stored on the blockchain, which in principle is immutable i.e., it can't be changed or edited.
An NFT's data certifies that it's unique and therefore not interchangeable. But what makes it unique is that the token's data references a one-off piece of media located somewhere else on the internet.
The NFT artwork is too large to be stored on a blockchain so it's usually hosted on the InterPlanetary File System, a large peer-to-peer file storage system.
The data also contains a cryptographic signature that serves as proof of ownership and authenticity once an NFT is minted (creating the NFT on the blockchain), think of it as a digital certificate of ownership.
By the people for the people
NFT projects for the most part are run by people who are truly passionate about pushing the envelope in regards to ‌conventional ideas about art and even crypto. NFT projects embrace non-technical people interested in investing in art and crypto by creating welcoming communities which promote transparency and democratic processes.
These communities are often headed by the project owners and management who truly care about the vision and future of the project and promote a community based on a healthy democracy where people share the same sentiment about an NFT project.
NFT projects are more often than not concerned with the long-term play of the project rather than a pump and dump scenario. Be sure to check out a project's roadmap that details where' they're heading and what they stand for.
It's inspiring to see a lot of the projects embracing charities and also favoring digital art for the sake of art that doesn't need to be a physical asset. Many people can't afford physical art or it would be impractical to keep art where they live. NFT projects level the playing field and allow people who previously could not own art to invest in a way that resonates with them.
NFT projects ignoring the community
The Stoner Cats project fell flat because it was an outright money-grab that saw celebrities such as Mila Kunis, Ashton Kutcher, Chris Rock, and others trying to cash in on the hype. The project featured a high mint price which already raised a red flag.
The project made the headlines as $790,000 was lost in gas fees due to allowing individuals/wallets to mint up to 20 NFTs per transaction which is out of the ordinary. Since the release, aftermarket Stoner Cats on OpenSea have struggled to attain a high floor price. The floor price sits just above the initial mint price which indicates that it was quite unsuccessful as a community project and primarily catered to whales.
Again NFT projects are focused on a community and welcome new members by offering a low mint price. That's why you'll also find that a number of project releases limit a wallet to minting 2 NFTs in a bid to be fair and to involve the entire community not just those with big bags.
What gives an NFT value?
In short, the market adds value to NFTs. But the digital signature also adds significant value to an NFT as it acts as both an autograph and ensures an NFTs authenticity.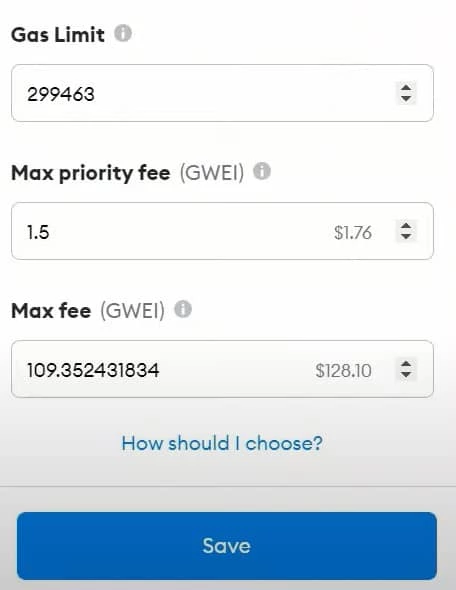 More by Maryam Jinadu

Maryam is a crypto and igaming content writer who has written over 500 web articles since starting in 2018.