What are RNG games?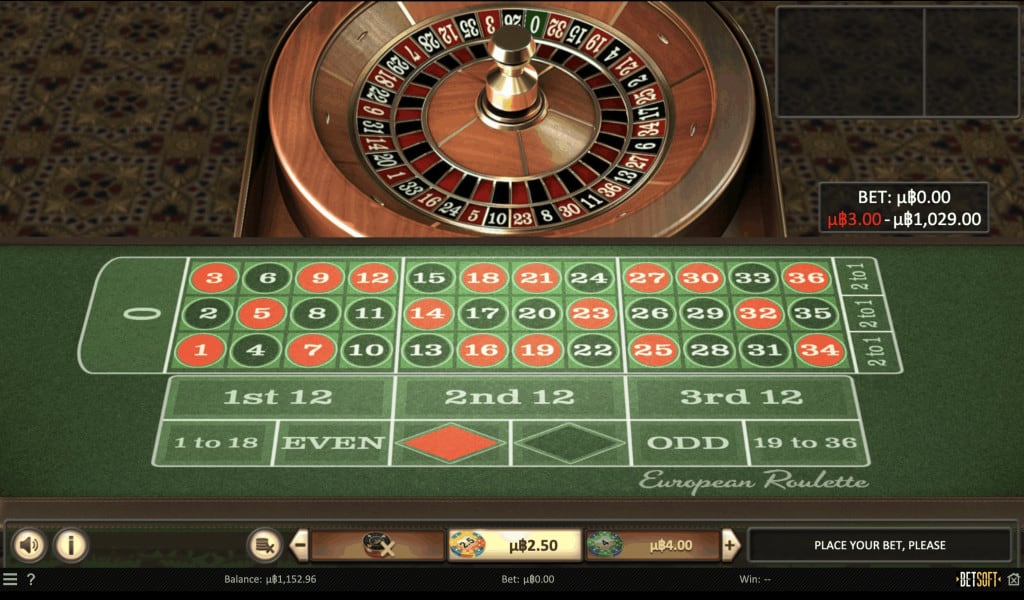 Random Number Generator (RNG) games are the computer version of casino table games. They have been around since online casinos took off. They use a computer's random number generation to determine the outcome of every round. There's a massive variety of RNG games out there, covering just about every table game you can imagine, plus dozens you've never even heard of before.
The graphics sometimes aren't the best and they can feel a little dated, especially when compared to the bet live dealer games. You get to play at your own pace and you are able to use lower stakes as there are virtually no running costs associated with them. Most RNG games will keep your balance in cryptocurrency as well, which is nice.
Some RNG games will reshuffle the cards after every round, while some will shuffle the deck when you load the game and then shuffle again when there are not enough cards in the deck to complete a hand. It should say which in the game rules page, shuffling after every round is most common.
RNG blackjack games that opt to play like a live dealer game by shuffling when the shoe runs out open up the door to advantage play, cutting down the house edge as low as 0.5%. You will have to employ perfect basic strategy and card counting at the blackjack table, but as you're playing at your own pace, you can opt to use a hand calculator rather than learning these strategies by heart.
RNG pros
Large game selection.
Low minimum bet.
Balance usually remains in crypto.
Play at your own pace.
Can play multiple hands at once.
Can play in demo mode to practice.
RNG cons
sometimes poor graphics dated feel.
No human interaction.
Lower max bets.
Limited advantage play (unless with bonuses)
What are live dealer games?
Originally, live dealer games had a bad reputation, largely owing to the technology available at the time. But now, as camera equipment, internet bandwidth and game variety has improved, live dealer games are very popular, particularly for high rollers.
As the name suggests, live dealer games involve betting on a physical table game that has a human dealer. These games are streamed live from state-of-the-art studios and come with beautiful betting interfaces. Stats are available for the previous 500 rounds on most games, and you can even interact with the dealers through a live chat feature.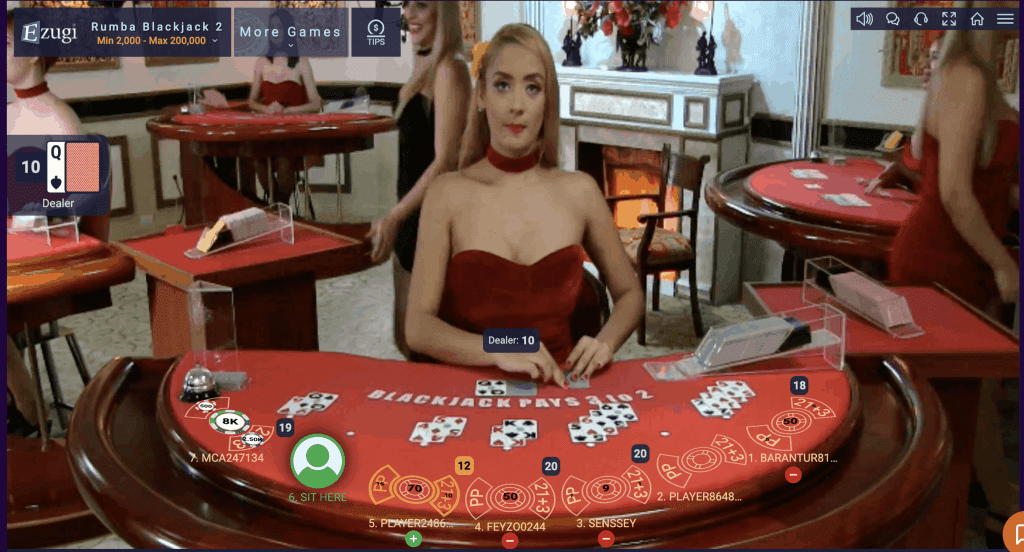 As you're not the only one at the table, the time between rounds is pretty quick, with most games giving you around 12 seconds to place your bets. There are also speed versions of games that have even less time between rounds. At certain tables with a limited number of seats, as seen in the image above, If you miss too many rounds, your seat at a table can be taken away and given to someone else. You'll be able to bet behind if this happens, but you won't be able to play a proper round. This rule doesn't apply to roulette or blackjack games with unlimited seats, such as Unlimited Blackjack or Infinite Blackjack.
Minimum bets are usually higher in live dealer games than they are in RNG games owing to the fact that there are more operating costs involved. The minimum bet for liver dealer games is usually $5, but there are lower stakes tables, such as Party Blackjack, that will let you bet as low as $0.10.
Live dealer pros
Dealers make the game exciting.
Can use advantage play to a certain extent.
Great visuals.
Human interaction.
Higher max bet.
Lots of statistics available.
Creative and exciting games.
Live dealer cons
Higher minimum bet.
Forced to play at faster pace.
No demo mode.
Where to play live dealer games
If you're sold on live dealer games, we've got good news for you – all the best crypto casinos have a great range of live dealer games. The line up of games available tends to be quite similar, but the perfect integration with the rest of the site that sets the best live casino apart from the rest. There's a big difference in quality and user experience playing the same game at different casinos.
The best all-round experience is BC Game (review), closely followed by Coinplay (review). They have great bonuses, superior support, and a wide range of live dealer games. You can't go wrong with them.
Where to play RNG games
If you want to try out RNG games, you're equally spoilt for choice. Every crypto casino that we've reviewed comes packing a healthy set of RNG games.
Both and Stake (review) have good selections, each with their own strengths. is the best looking crypto casino out there, while Stake has some really interesting home-brew RNG games for you to play like Minesweeper, Plinko and Crash.
If you can't decide, this handy tool will tell you which crypto casino is best for you!
Which is best?
Both RNG and live dealer games have their advantages and disadvantages. At the end of the day, it all boils down to what you're after. Do you want to take your time? Do you want to be able to chat to other players and the dealer? Do you want to make really small bets? These are all questions you need to ask yourself before you pick which variant you play. The best way is to try both and stay with whichever you enjoy the most.
If you're basing the decision on fun, live dealer games take the crown. The excitement and creativity is hard to match. As time goes on, we'll see live casino games become more and more advanced, leaving RNG games behind. That being said, certain games work best with the novelty graphics and experience that you get in RNG games, some games such as Crash, Minesweeper, Plinko and Dice don't even have dealers. Novelty and niche games will continue to thrive in the RNG world, while the classics will grow and improve with live dealers.